Our Staff
Lauren Cully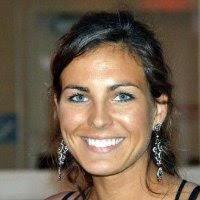 Physician Assistant
Lauren grew up in Pittsburgh, Pennsylvania and attended Penn State University where she received her Bachelors of Science in Mechanical Engineering. She then went on to get her Masters of Health Science as a Physician Assistant in Philadelphia from Drexel University. Lauren enjoys running, swimming, skiing, and hiking in her free time. She has always enjoyed the challenge of training for the occasional marathon and mud run but has more recently developed an interest in triathlons. She has been working in Orthopedics with our practice since she graduated passed her board exam in January 2016.
---
Amber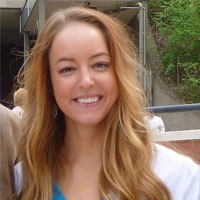 Physician Assistant
Amber grew up in Central Pennsylvania and attended Indiana University of Pennsylvania where she received her Bachelors of Science in Biology with minors in Chemistry and Mathematics. She then went on to get her Masters in Health Science as a Physician Assistant at Lock Haven University. In her free time, she enjoys attending group fitness classes and is particularly a big fan of Orange Theory. She has been working with our practice since November 2020 and has prior experience in neurosurgery and plastic surgery.
---
Spinal Rehabilitation:
Under the direction of Dr. Silveri and his partners, Fair Oaks Orthopedic Associates has a very robust and accomplished physical therapy unit which specializes in rehabilitative services for all age groups and for all orthopaedic and spinal conditions.
Dr. Silveri has worked closely for over 20 years with one of the few spine specific experts in spinal rehabilitation medicine In the northern Virginia area. In most cases Dr.Silveri advocates conservative management for spinal disorders and will utilize the expertise of physical therapy and modalities such as dry needling techniques, ultrasound, Electrical stimulation and other postural and ergonomic educational opportunities to improve the health and well-being of his patients and their spinal ailments.
In the event that surgical intervention is needed, his team is able to facilitate a transition to full recovery post-operatively, by coordinating strengthening and conditioning during the healing phase when deemed appropriate by Dr. Silveri.
Although patients have the opportunity to choose any physical therapy unit they would like, Dr. Silveri encourages all of this patient's to visit the Fair Oaks Orthopedic physical therapy unit on the fourth floor of his building Suite 403, meet his staff, and consider exploring further treatment at that location. Its proximity to Dr. Silveri's clinical practice, and the ability to remain in close communication with his physical therapists, allows for maximal benefit during the rehabilitation process.