Patient Testimonials
Submit Testimonials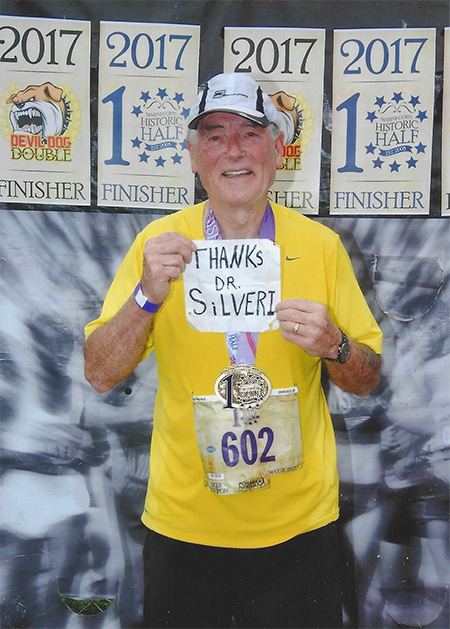 After suffering back pain for over 50 years the pain it became unbearable. The pain got to the point where I could not stand in one place for more than about 2 minutes or walk more than 100 yards without having to sit down to alleviate the pain. The pain was affecting every part of my life and was preventing me from enjoying or even participating in golf and scuba diving. I finally decided to find a doctor and discuss possible options. I was looking for a surgeon that I felt comfortable with and one that I believed could address the problem.
The search covered about 4 years and focused on identifying local doctors and included soliciting recommendations from individuals that I considered knowable. In this process I narrowed my search down to 3 local surgeons. Researching each doctor's education, experience, and patient recommendations brought me to Dr. Christopher Silveri, an Orthopedic and Neurosurgical spinal surgeon who specializes in non-operative and operative treatment of spinal disorders. He is well known and enjoys a large number of academic and professional accolades. His is a no-nonsense approach that I find refreshing.
I am very happy that I went with Dr. Silveri. He performed a Laminectomy and Spinal fusion – L3-4. I was very concerned about postoperative pain but I experienced absolutely none. The pain I experienced before the surgery is completely gone and I am able to return to both golf and scuba diving.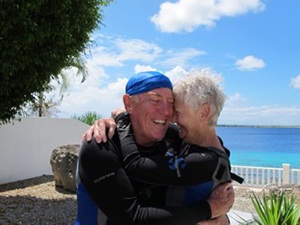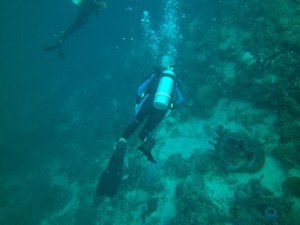 Staying in Tune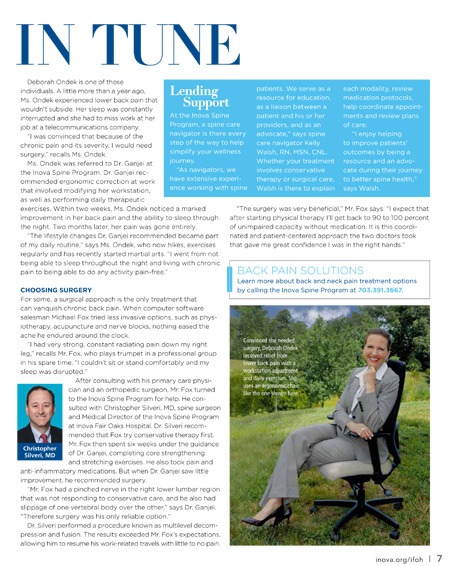 Dr. Christopher Silveri
I would like to express my sincere appreciation for keeping me up and running.

Spinal Fusion L5-S1 – December 2005
Five Marathons – 131 miles 2007-2009
Disney's Goofey's Challenge and Half – January 2010 Triathlete.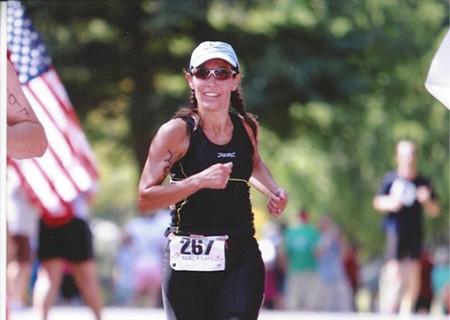 Dr. Silveri
Thanks for the GREAT WORK!

Double Fusion Feb 4, 2003
MARATHON October 30, 2005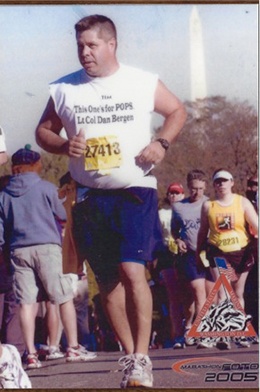 Dr.Silveri,
Thank you for the excellent "medical experience" over the past several months. I especially appreciate your pre-surgical discussion of options for addressing my severe stenosis and related back problems, your explanation of the surgery approach and process, and your follow up in the hospital and subsequent office visits. Also, most helpful and reassuring to me has been your patience and willingness to discuss my many questions.You are an excellent surgeon and I would recommend you to anyone who may have spine problems.
Ballroom Dancer Fully Recovers from Back Surgery,A Laminectomy and Three Vertebra Fusion
I was devastated! I could only dance about three dances per night, and then only about half of each dance without having my right leg start tingling and going numb, and then having pain behind both knees. As a ballroom dancer for 37 years, and a ballroom dance instructor for 35 years, in 2012 this was something that I never contemplated would ever happen to me.
I had just retired from the US DOT Federal Railroad Administration in December 2011 at the age of 72 with 42½ years of service as a government employee Electrical Engineer and expected to now have plenty of time to do lots of ballroom dancing and teaching. But, now I couldn't do either.I knew that I inherited a bad back from my mother (scoliosis), but with the help of a chiropractor,I was able to keep it in check and not affect my performance on the dance floor or with any other of life's activities.
Then, in October 2012, I realized that something more than back pain management was needed – surgery! I was told that surgery was the only thing that would cure my problem – a pinched nerve and a collapsed disc. By now, I was even diagnosed with neuropathy in both feet. As I sought to identify possible spine surgeons, Doctor Silveri came highly recommended. I learned he had also operated on a lady friend, who was also a ballroom dancer, three years before, and as well as my neighbor across the street ten years ago. Both were a complete success. After consultation, I was confident that surgery was the correct choice.
On the day of the operation, I could hardly walk into Fair Oaks Hospital. I arrived at 11:00 am and they operated almost immediately. When I woke up around 4:00 pm, all the pain was gone and has been gone ever since. The next day, the nurses had me up walking the hospital hallways with the aid of a walker (only needed for the first week).
I followed Dr. Silveri's post-operative instructions for exercise, no lifting, wearing a back brace for three months, and eventually three months of therapy to build up my core. In hindsight, I must admit that I didn't initially walk enough after the operation. I lost a lot of muscle tone in my legs which a band leader pointed out wasn't from the operation, but instead, from not dancing like I had for the last 1½ years.
One month after the operation, I was back on the dance floor – well, maybe it was for only 5-6 dances – but, I was dancing again with no pain of any type. Three months later, I was dancing 15 and more dances a night and improving each month. By nine months, I was ready to start teaching ballroom dance again in the county/city adult recreation programs in one of the 5 jurisdictions that I have contracts with. Yes, I now realize that I won't be the dancer that I was 5, 10 or 20 years ago. But, that is not because of my back or the operation. It is because my body is just getting older, and I have accepted this as something that is happening because of my age (74).
It has been over a year since Dr. Silveri operated on my back. Since then, I have had absolutely no pain of any type and no problems with body movement. My ballroom dancing continues to improve each month. I am extremely pleased with my surgical back operation as performed by Dr. Silveri. I'm only sorry that I didn't consider it sooner and I strongly recommend such surgery and Dr. Silveri to anyone with back pain and/or leg problems that cannot be resolved with something simple.